Blog header from Vicky Who Reads blog.
At first I didn't know that #YARC2019 was actually a blog thing. I thought that when I saw it on Twitter it was just a hashtag but then it's actually so much more! It's a reading challenge to read YA books written by Asian authors.
Being an Asian teen book blogger, I couldn't resist joining! I truly believe that 2019 is the year of Asian authors and I truly support each one of them because I want to be an author as well in the future.
I'm aiming for the Indian Cobra which is 11 to 20 books read in 2019. It doesn't matter if the book was not published in 2019. The rule is to start and finish the book within 2019.
I can't promise that I'll be able to reach 20 books but I will try! I'll also try as much as possible to frequently post each month for my progress but I doubt that I'll be able to read and post about YARC2019 books because I've been very busy and so far the books that I have already bought and in my TBR aren't written by Asian authors. But I am anticipating so much Asian author written YA books this year.
Progress Tracker
My progress tracker is not arranged by publishing date, it's arranged by when I finished reading it.
January
1. Wintersong by S. Jae Jones ⭐️⭐️⭐️⭐️.5
– I started this book on January 26 and I was enchanted by the writing style and the magical whimsical concept. Liesl's relationship with the Goblin King is very delicate and something ethereal and I think that's what makes this book so interesting. It's otherworldly and I can say that it's something like a Hades & Persephone love story. I can't say that they will end up together because I haven't finished the duology yet but their relationship is already brewing. They just have to embrace it. I loved the concept and how the author did not stop herself from writing specific scenes. You should have an open mind while reading this book.
February
2. Forest of a Thousand Lanterns by Julie C. Dao ⭐️⭐️⭐️⭐️.5
– I loved this book and how it was like I was watching a Kdrama and there was so much drama between the Empress, Xifeng and the concubines. It was such an entertaining read and I had no idea what the ending would be which made me turn page after page. The characters are also interesting to read. I can see how this book isn't for everyone though because of the different culture and how the main character herself is on her path to evil. I highly recommend this if you were a fan of Heartless by Marissa Meyer!
3. Kingdom of the Blazing Phoenix by Julie C. Dao ⭐️⭐️⭐️⭐️.5
– Jade's story is much more different from Xifeng's. This book focuses on Jade's POV as a returning princess who is the only one left to save the kingdom. She's a pure and good hearted character compared to Xifeng. This book also has a different storyline than the first one because here, Jade is to go on her own adventure to find the 5 missing relics of the gods. It was exciting and magical to read about because of the old stories and legends it was intertwined with and the ending was everything. There was loss and so much feels! I can't say that it's better than the first because they're both amazing! 😍😭
4. Shadowsong by S. Jae Jones ⭐️⭐️⭐️⭐️
– This book is the sequel and conclusion to Wintersong. It follows Liesl as she moves on from the events of Wintersong. She meets a mysterious benefactor and she is reunited with her brother, Josef. I liked Wintersong better because this book was a bit more confusing than the first. This one had multiple POV narration and Josef's part was confusing particularly because I don't like him in the first place. He seems to be too meek and useless in the story. He seems to be a burden for Liesl and he's pretty much useless in my opinion. He had the potential to help Liesl in a way and be a bigger person but he didn't. This book also introduced new concepts and new characters. Such as a deeper background story to the Goblin King and the Wild Hunt is introduced. The setting itself is very different since Liesl is now in Vienna and she's no longer in her small cottage town or in Goblin Grove. I would still recommend this book because of the lyrical writing style and the beautiful romance in Wintersong.
March
5. Descendant of the Crane by Joan He ⭐️⭐️⭐️⭐️
I voluntarily read and reviewed an advanced copy of this book. All thoughts and opinions are my own.
– This book starts by having an already established female heroine and how she wants the throne badly. She has a willful and determined heart that reminds me of Eadlyn in the Selection series by Kiera Cass. On to my thoughts, I had high expectations for this book because of all the hype it's been getting as well as I'm a huge fan of the concept and the theme overall since I'm Chinese and I'm a huuuuge fan of Asian YA inspired books especially in Chinese culture. But I honestly think that this book didn't live up to its hype. The starting was bad because of all the political and serious discussion between all the characters. I didn't relate to the main character, Hesina. She was too entitled in my opinion and the whole first part revolved in political affairs and it was a bit too much for me. But the middle of the book isn't as boring, there's the mystery of who killed the emperor, Hesina's father. That's where the world building and character development happened. It also isn't really high on romance. I would highly recommend this though to fans of Asian inspired books like Flame in the Mist 🙈🥰.
April
6. Flame in the Mist by Renee Ahdieh ⭐️⭐️⭐️⭐️
– This book is a reread for me since I forgot everything that happened. I read it back in 2017 and it's a good Asian themed YA book but the only flaw was the writing style and the plot. The plot was scattered and mostly confusing. The characters weren't someone you'd remember. I gave this book 4 stars because at least it had a good theme and setting but the way Renee Ahdieh narrated about the Japanese culture seemed off and inaccurate in a way.
7. A Reaper at the Gates by Sabaa Tahir ⭐️⭐️⭐️⭐️
– I forgot what happened in the first 2 books so I had to read a recap online 😅😂. I enjoyed reading this one but it kind of gave me a reading slump in the middle. I'm just not a huge fan of the setting this time because there's too much tribes and terms I cannot seem to fully grasp like a Zaldara and etc. which were really confusing. It has a more fast-paced plot compared to the others but the problem overall didn't seem monumental to me. I still adore Elias and Laia's relationship but there wasn't swoon in this book. Elias not being able to be with Laia hurt me and I don't even know if they're gonna end up together at the end of the series because Elias's fate just seems so permanent. I hope Sabaa really turns this all around at the end.
May
8. Legend by Marie Lu ⭐️⭐️⭐️⭐️⭐️
– I really enjoyed this book! At first I thought I wasn't since it's a dystopian story but Marie Lu's writing is really brilliant that anything she writes is something that will hook me especially Warcross. This series follows Day and June's love story and their story against the Republic. America is divided in this setting and the system is kind of like a dictatorship because they're all in war mode and the Republic is causing the depression among the society. What I love about this is how Day and June are from completely different backgrounds. June is a rich socialite and she's the smartest because she scored perfect in the Trial. The Trial is a ranking to determine the strongest in the society although it's not as prominent as the one in Divergent. Day is kind of like this golden boy who is America's most wanted criminal. There's just so much suspense and romance and I really love this series!
9. Prodigy by Marie Lu ⭐️⭐️⭐️⭐️
– Prodigy had way more feels and action compared to the first book. This series just gets better and better with June and Day's relationship blooming. June is to infiltrate the Republic and get the new Elector Primo's attention. And in doing so, the Patriots will plan his assassination. I love every June and Day moment and it was so easy for me to read this book because of Marie Lu's amazing writing style that will grab your attention and make you read this book in one sitting. I highly recommend this series even if you're not a huge fan of dystopian series but you're a fan of impeccable fast paced romance and thrilling action plots.
10. Champion by Marie Lu ⭐️⭐️⭐️⭐️⭐️
– This book was the perfect conclusion to the story. Despite how sad it ended, I understood Marie Lu's aim to make it a dramatic ending and it was truly dramatic that it's the kind of ending that will bring you to tears. It was truly bittersweet but it makes way to her newest novel which is an additional to the series: Rebel. But to focus more on Champion, it mainly focused on Day and how the Republic solves the conflict with the Colonies. It had a great plot twist and romance between Day and June and it had more feels than Prodigy. I highly recommend this series so much! You're missing out if you haven't read this series yet.
11. Life After Legend by Marie Lu ⭐️⭐️⭐️⭐️⭐️
– Oh I am so excited to read Rebel this October 2019. Seeing Day's perspective in the epilogue of Champion is everything! Although it was too short to even be considered a novella. It's more of like an excerpt.
June
12. Restore Me by Tahereh Mafi ⭐️⭐️⭐️⭐️⭐️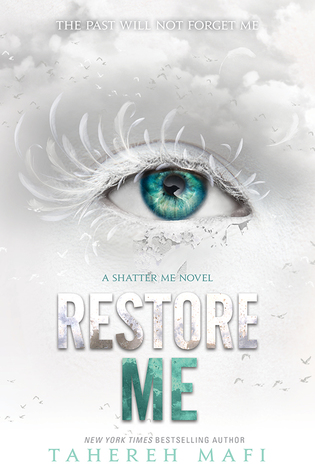 – This book was a fast-paced and quick read as always when I read the Shatter Me series novels. It features more intimate content between Warner and Juliette. They also struggle with the new relationship because of the external forces that are trying to control Juliette yet again. Juliette gets pretty emotional most of the time throughout the book. But it was still good especially the ending. Everything was unexpected and there are a lot of interesting plot twists. I just love how Tahereh Mafi writes and I'm just addicted to more Warner and Juliette. That's the main reason why I'm reading this series 😹.
13. Defy Me by Tahereh Mafi ⭐️⭐️⭐️⭐️⭐️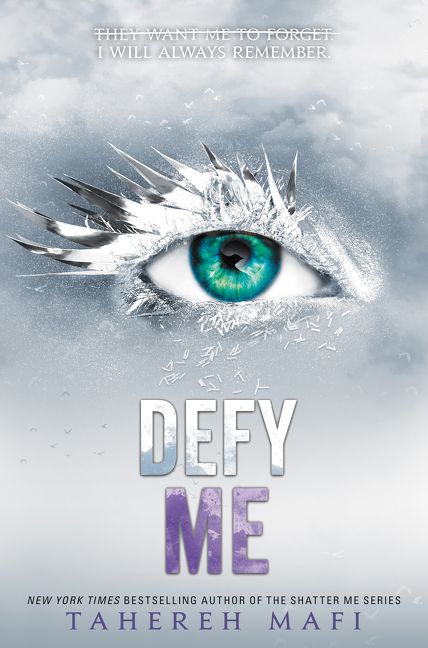 – This book was very heavy in flashbacks and world building. Tahereh was able to tell a story of Juliette's past and she made it happen without loopholes. The added storyline gets confusing and really bizarre and farfetched. There wasn't a real storyline and it seemed kind of forced onto the characters, but everything does make sense. I just find it completely unnecessary to include all these new scenarios and explanations. But overall I still loved the book and Aaron and Juliette's relationship. The writing style was perfect as always, very fast-paced and not leaving anything behind. It's just the added storyline that seemed bizarre to me. I would still recommend that you read the extension of this series despite how I was a little disappointed with Defy Me. I expected that something really big would happen after the ending of Restore Me but it wasn't as big.
14. The Kiss Quotient by Helen Hoang ⭐️⭐️⭐️⭐️.5
– This is my first Helen Hoang book and I read it because of all the hype it's been getting. A lot of people keep posting about this book and about its companion novel, The Bride Test. Stella and Michael showed a unique type of love story that's very realistic and unlike other romance contemporary books. Stella is flawed and some women might even be able to relate to her in some way. I find her really lucky to have a man like Michael who had patience all throughout their relationship. Modern romance books that I've read don't feature patient men anymore so I feel like the patience that Michael had throughout the book is what makes The Kiss Quotient so endearing. I highly recommend this book if you're looking for a fresh romantic read for the summer.
15. The Bride Test by Helen Hoang ⭐️⭐️⭐️⭐️⭐️
– This book absolutely took my heart away and I finished it in one sitting. It was that good! I love for books like this and I've never read a romance book like this in a long time. It's powerful and enthralling and absolutely swoon worthy. It had the perfect smut mixed with a brooding and enigmatic man who loves to wear black and drives a Porsche. I mean come one, Esme melted his stone heart throughout the book and it was positively romantic. It's very much fantasy romance and probably won't happen in real life but I live for this book! It's soooo much better than The Kiss Quotient and you don't have to read The Kiss Quotient to read this, just read The Bride Test right away! 😅😹😻
July
16. Emergency Contact by Mary H. K. Choi ⭐️⭐️⭐️
– This book was a very teenager friendly book because teenagers can relate to the story but the foundation wasn't strong. The female lead was basically a dramatic teenager who was into film and documentaries. I don't really enjoy this type of story and I only read this because I thought it would have more romance. The romance was a text and chat type of romance not the swoony in person romance. The boy and girl in the story liked each other through texting and basically being each other's emergency contact. It also featured mature language like common mentions of sex, pregnancy, abortion, and overdosing in drugs.
August
17. We Hunt the Flame by Hafsah Faizal ⭐️⭐️⭐️
– This book features an enemies to lovers trope which is one of my favorite but the romance was not a big thing in the book. I like books with a lot of romance and this was not it. It mainly focused on the journey of the main characters on finding a magical book that will bring back magic to save their land. I would normally like this concept but I didn't fall in love with the setting. But that's probably just me because I don't enjoy reading books set in Arabian world like Wrath & the Dawn. I would still recommend this book though!
September
18. Wicked Fox by Kat Cho ⭐️⭐️⭐️⭐️
– This book is my Asian author read of the month and it mainly focuses on a gumiho raised by a strict mother who starts to care for someone for the first time. Reading this book was much like watching a kdrama where in there was the first meeting then the plot of the story which threatens Jihoon's life since he is only human while Miyoung is a mythical gumiho. The book also focused on family affairs because asian families are really close and protective so that was part of the book. Overall the book was okay but I didn't like the writing style that much. It seemed to be too boring when it came to the important scenes. But overall it's a good enough asian inspired YA story.
October
19. Spin the Dawn by Elizabeth Lim ⭐️⭐️⭐️⭐️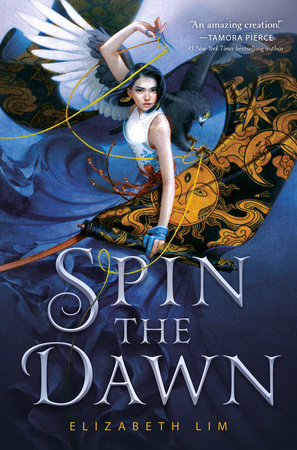 – This book has the vibes of a Chinese Imperial setting but I didn't quite enjoy it because I wasn't a huge fan of the tailor concept. I didn't enjoy the character's background of tailoring and how it affects the kingdom. It seems too shallow for me and I get that it's unique but tailors doesn't have that much of an impact compared to let's say an enchanter in the kingdom. It had a good idea of romance but it wasn't well put into the storyline.
20. Rebel by Marie Lu ⭐️⭐️⭐️⭐️
– This book had the perspective of Eden and Day and it had that main perspective of the male characters of the story. The setting kind of reminded me of what Marie Lu did in the Warcross duology and it was exciting. I loved Day's story as always with June and I'm so glad that they reunite in this book. It had a lot of very exciting plots and I really enjoyed reading this one. I also love the gorgeous cover and how this book was very different from the original Legend trilogy. I still highly recommend it if you want more Day and June romance story.
November
21.
December
22.
Want to join? Sign up! It's open for the whole 2019, any month, any day.
Art photos are from Vicky Who Reads blog post.